This page presents all the locations where you can find an Arianna installation, for each installation we report the details about map and points of interest.
---
FARM CULTURAL PARK – FAVARA (AG)
The Arianna installation at the CULTURAL PARK FARM Favara (AG) is located inside the "Sette Cortili" courtyard, it moves through the entire outside museum from the entrance to the end (about 100 meters). Along the path, 15 points of interest are placed, as shown in the lower map. They allow orienting the user along the path, in order to know what is present in the museum.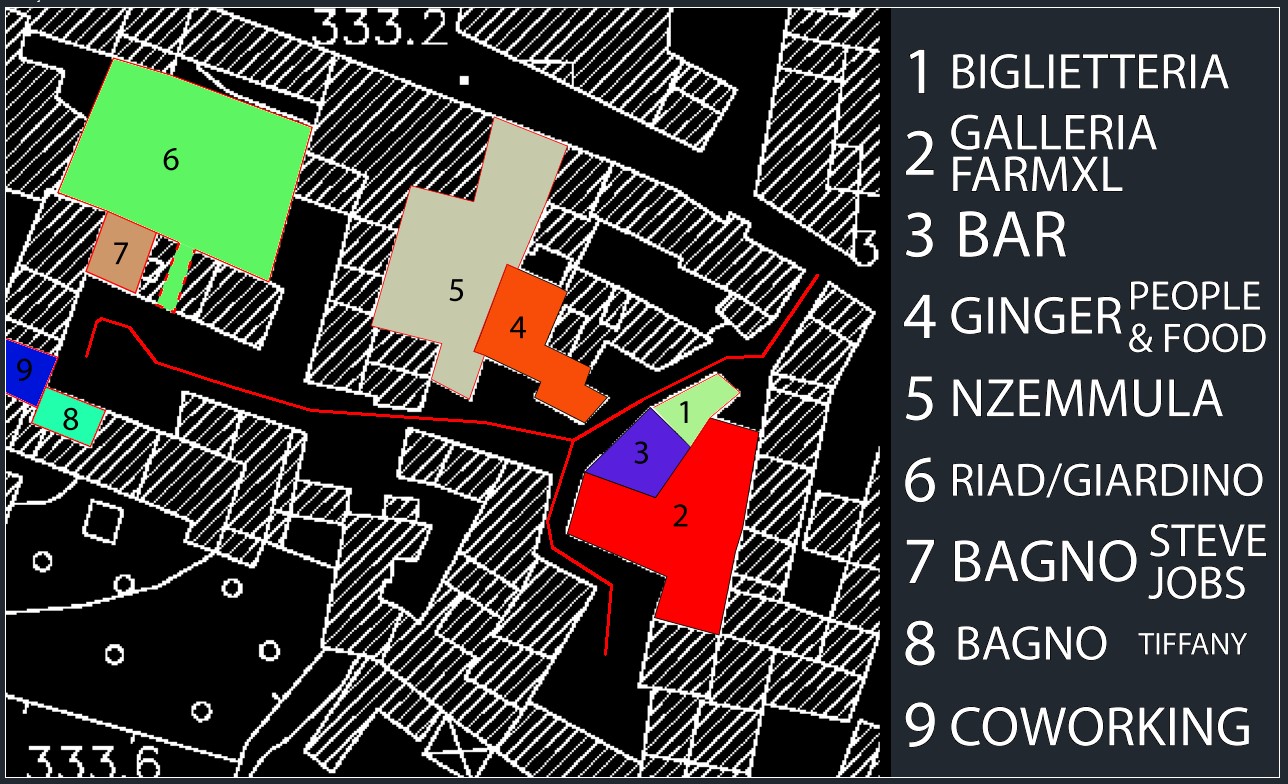 ---
BLIND INSTITUTE Florio e Salamone (Palermo)
The Arianna installation at the Institute for the Blinds in  Palermo has been designed to allow blind people to move completely independently from one area of the institute complex to an other. Specifically, the route crosses both courtyards, from the entrance to the computer classroom, and it enables to reach all the building entrances that are located within the perimeter of the three courtyards. On the way, 10 points of interests are placed allowing the users to orient themselves and achieve full autonomy in any part of the complex. Below it is presented a plant of the paths and of the points of interests.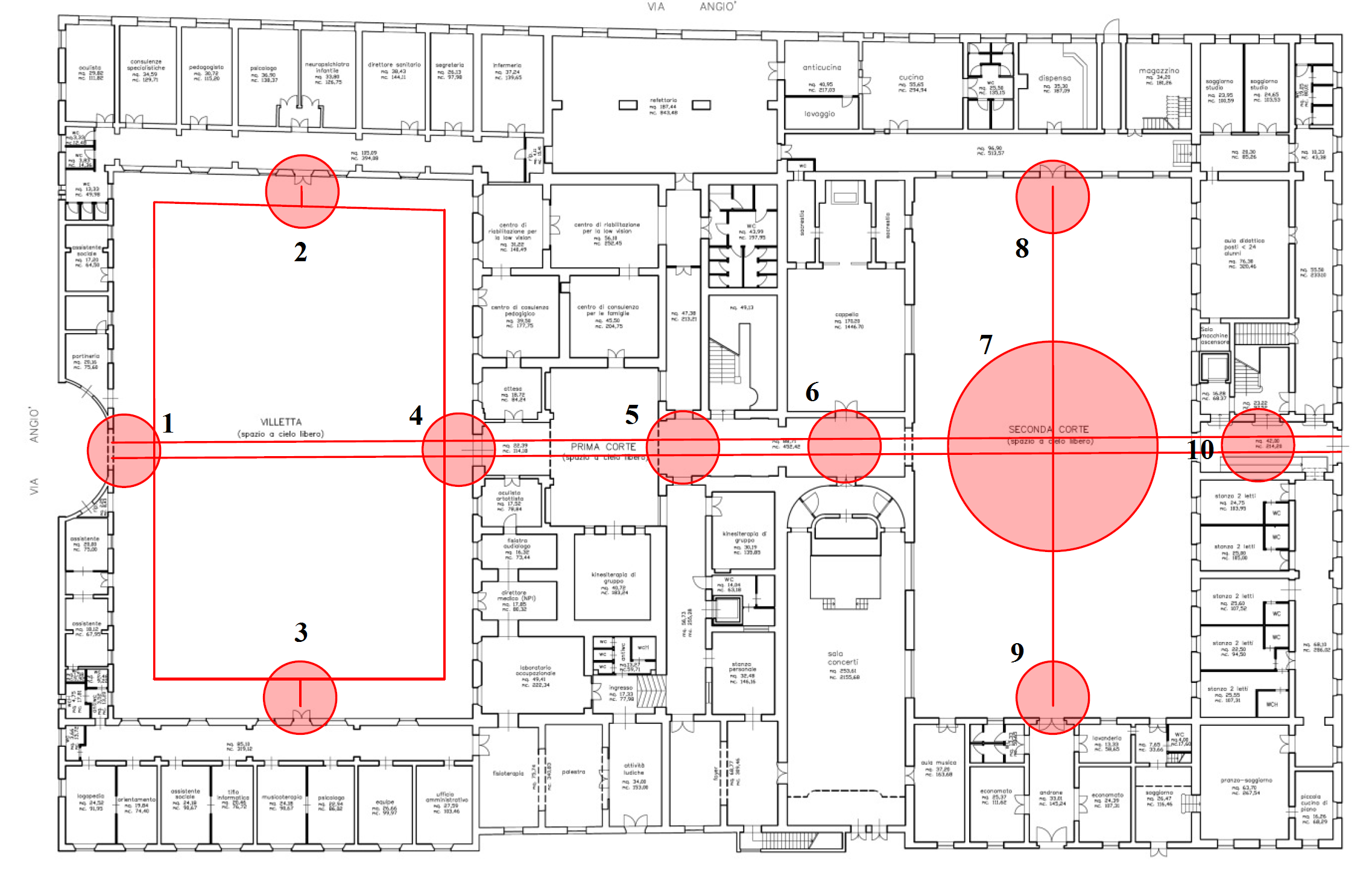 ENTRANCE
INFIRMARY
RESIDENTIAL CENTER
DIREZIONE
CAFETERIA and DARK BAR
CHURCH
BIG COURTYARD
KITCHEN
SPORTS FIELD
COMPUTER CLASSROOM